Ever wonder why your children from hard places are more shenanigan prone with YOU than with any other person?  Doesn't it seem sometimes like your mere presence in a room invites behavior that your mother-in-law swears didn't happen all day until YOU showed up?  Doesn't it feel like all of these shenanigans are your fault or directed at YOU?  After all they are mostly happening when you are there.  
Okay, I give you credit for knowing the ins and outs of this. I know you know it is because they come from difficult beginnings and have been hurt and abandoned by the beloved.  Just to drive it home–truth be told–the real reason is simple: YOU are scary. Yep it is YOU. YOU, the current attachment object.
Attachment is scary.  Have you ever had the feeling that you might be falling in love and really needing someone before you know for sure they feel the same way?  Ever been hurt by someone you trusted wholeheartedly and then felt guarded and apprehensive about the next relationship?  Ever act completely a fool in the presence of someone you gave yourself to, but the relationship deal has not been struck yet?  Ever found yourself doing shenanigans that you are not proud of out of insecurity or fear of loss?  See, attachment is scary; and, you are an adult.
You and your child from difficult beginnings are in the scary dance of attachment.  It takes a long time for any human to give their heart vulnerably and securely to another.  If you come from your own difficult beginnings you can multiply that vulnerability by 10 or so. Our kids are right there.
It is NOT your fault.  It is your gift to them to hold steady, keep dancing, and be the safety, the love they don't yet trust exists in the world.
Love Matters,
Ce Eshelman, LMFT
Love the way you want to be loved–wholeheartedly.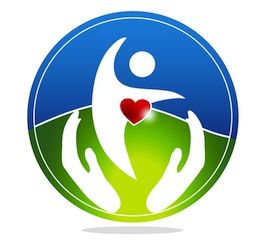 Next
Trust-based Parent Course
is planned for March 28th and April 4th.  Save the date.
The Attach Place supports The Wounded Warrior Project by providing free neurofeedback to veterans.  Feel free to send a soldier our way for an assessment.