Having spent the afternoon with my 18-year-old daughter and her 6-month-old baby, I am left pondering many divergent things and am filled with so many emotions–the greatest of which is LOVE.  I love that girl, my daughter, and feel a growing attachment with my grand baby. Along with that love and attachment is a deep concern for their obvious challenges ahead.  Another child has been born with generational attachment wounds, in spite of my efforts to change the trajectory–more proof I am not in charge of the Universe (as if I needed more). Darn it.
I know this has happened in many of your lives and it is perhaps what many of YOU fear if it hasn't happened.  First of all, it doesn't happen in all attachment challenged children's lives.  Many grow, and heal, and thrive thanks to your ever present attention to their needs and their own tenacity, resilience, and drive to live. I have had plenty of contact over the years with adults who have worked through their childhood challenges and changed their trajectories.  I consider myself in that company.
All in all, both of my children express gratitude and love for the family we have together.  They feel loved, and sometimes profoundly wounded by perceived slights.  That is part of their journey.  One day, some day, down the road a little further, as they continue to heal their hearts, I trust that they will work it all out. That is part of the innate human drive to lean toward love.

Love Matters,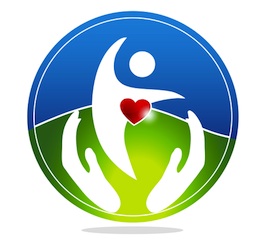 UPCOMING EVENTS:
Count down to the next

 Trust-based Relational Parent Training

—

May 10th and 17th.  Very excited. Really enjoy being with parents for these extended time periods.  Love it.

Next Hold Me Tight Couples Weekend Workshop for Therapists and Their Partnerspresented by Jennifer Olden, LMFT and Ce Eshelman, LMFT is scheduled for June 20, 21, 22, 2014.  If you are a therapist and interested in attending, sign up here.

The Attach Place is embarking on our second round of scholarships for families with adopted children who need services but have no funding to get them. We used up the last of our scholarship money last summer and are ready to start fundraising again. This time we have a pie-in-the-sky, big, hairy, audacious goal of $25,000. If you have a dollar you can afford to contribute, that is how we will pave the way–one dollar at a time. Go to: Love Matters Scholarship Fund.
Feel free to invite your friends and family to receive Daily YOU Time emails, too. Click here to sign them up.  All you need is an email address and first name.