If your child has gotten into her fair share of trouble, in or around your home, you can bet The Mad Bad persona is hiding inside. 
That is not to say YOU don't get to see The Mad Bad because YOU definitely do, right?  What you may not see is the psychological mechanism hidden beneath The Mad Bad.  
Children who come from difficult beginnings, often come to us scared, confused, and stuck on survival.  Survival brain makes a child focused on getting what he needs and wants at all cost.  That means sneaking, stealing, lying, and denying most of what they do. It may even seem like they don't care when they are in trouble. That feigned lack of regard is part of the survival brain.  One cannot stop and worry about being in trouble when a tiger is in the rearview mirror (so to speak.)
Prolonged survival (in trouble) mode causes a child, who already thinks he was rejected, discarded, abandoned, and tortured by bio family for being bad, to start to experience himself as bad at the core–I am bad.  Once this happens the life course goes on autopilot being sad, feeling mad, and acting bad.
If YOU think your child feels she is bad inside, then your job as a parent is to crank up the positive feedback and reduce all the negative to zero.  Giving negative feedback (e.g. parental lecturing, expressed hopelessness, exasperation, despair, shaming, anger, punishment, rejection, isolation, scorn, disappointment, and disparaging comments) to The Mad Bad persona feeds the beast. The more YOU feed it, the bigger it grows.
Feed theThe Wounded Heart of your child.  Let The Mad Bad persona starve to death.
Love Matters,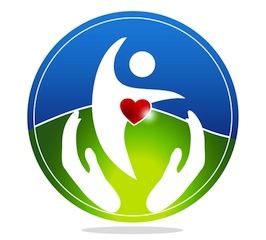 The Attach Place provides a monthly, no fee
Trust-based Adoptive Parent Support Group
in Sacramento, every 2nd Wednesday of each month.  
Next group is October 14th at a NEW time–5:30pm.
Come join us.  
Online RSVP
each month required especially if you need child care.
The Attach Place offers a 
10-hr. Trust-based Parenting Course 
every other month.  Our next course dates are 
October 10th and 24th.
  Child care provided for an extra fee. Sign-up by calling 916-403-0588 x1 or email attachplace@yahoo.com.
The Attach Place supports
The Wounded Warrior Project
 by providing free neurofeedback to veterans.  Feel free to send a soldier our way for an assessment and 20 session course of treatment.
Beware: The Mad Bad beast lives here.