I am really empathizing with those of you who cannot keep a good child care worker in your homes to spell you from the demands of therapeutic parenting. 
I had this problem early on when my kids were little, hanging from the chandeliers, but finally found the best thing ever, my adult step son, to take the job for 8 or so years.  Can you believe that?  Every weekday and some weekends for eight years!  When I look back on it, I owe my sanity to that young man who nearly lost his own some days while backed into a corner at knifepoint.  True story. He never quit.  He did not quit me or them.  I have the biggest appreciation for him.  Words cannot cover it.
As of late, it has been hard for me to keep a child care worker for our parent training events and our monthly parent support nights.  I keep peeling them off one by one.  There is no shortage of people willing to try; however, there is a limited supply of willingness to come back.  I know many of you know this story.
Today, I am on my umpteenth round of solicitations on Care.com. I'm glad I have that resource.  Overnight I have a new crop of bright-eyed helpers in my inbox thinking they have what it takes to step into your shoes for a few hours once in a while.  I hope this let's YOU know that raising attachment challenged children is nothing like raising attached children.  Nothing–no matter what well meaning people say, All kids are like that, and such.  
No, no they aren't.
Love Matters,
Ce Eshelman, LMFT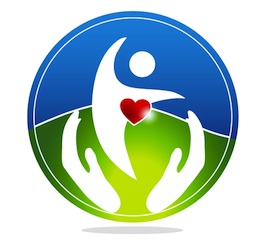 The Attach Place provides a monthly no fee Trust-based Adoptive Parent Support Group in Sacramento, every 2nd Wednesday of each month.  
Next group is July 8th at 6pm.
Come join us.  
Online RSVP
each month required.   Child care provided.
The Attach Place is offering a weekend workshop for couples on
July 18th and 19th, 9am to 5pm each day,
to help you create the loving relationship you want and deserve.   Jennifer Olden, MFT and Certified Emotionally Focused Therapy Supervisor, will conduct a two-day
Hold Me Tight Couples Workshop.
 For more information, call Jennifer at The Attach Place Center for Strengthening Relationships 916-403-0588, Ext 3.
The Attach Place supports
The Wounded Warrior Project
 by providing free neurofeedback to veterans.  Feel free to send a soldier our way for an assessment and 20 session course of treatment.
 Hire someone with a special needs background, pay them what they are worth to you, and send them to a Trust Based Parenting Training.  I spent a lot of money on childcare over the years.  It was well worth it for the respite.