Yesterday, my son's Family Life Class began The Flour Sack Baby Experiment.  The kids drew on faces and hair, dressed-up their flour sacks, and were told to care for it like a baby all day.  Amy Mimi Eshelman is my Flour Sack granddaughter.  Apparently, they will do this all week.  Oh boy!
My son was completely off the hook when I came home from work.  I am not kidding. The events of the day had him so dysregulated that he began talking about it to me from the moment my car rolled into the garage and didn't stop until bedtime.  He actually walked downstairs to greet me. That is truly something.  He looked stoned and wild-eyed.  At bedtime, he told me he felt drunk, though he never has had even a sip of alcohol.  He seemed drunk to me, too.
He told me how he had to care for his daughter all day and he trusted his girlfriend to hold her, but not his best friend.  He also confessed that he felt very attached to his baby by the end of the day.  
I don't think I like this experiment. It is supposed to teach kids how much effort it takes to care for a child, kind of for the purpose of postponement to, well, MUCH later. That is completely lost on my kid. He thinks the entire thing is a blast and can't wait to have one.  He learned that he really trusts his girlfriend.  He also learned that he can attach to a flour sack, which makes him know that he will be able to love and take care of his baby–HIS BABY! That does not really fill me with warm fuzzies.
I don't think I ever considered myself to be one opposed to family life or sex education in schools.  I am rethinking that.  No, not really.  I don't think.
What I know is that my son yells "Ick" and scrunches up his face any time I mention birth control, safe sex practices, or anything related to touching beyond hugs and the one kiss he planted on his girlfriend a couple months ago.  I am pretty sure a flour sack baby is not going to send him into baby making mode.  Right? I think I am right.  But I suddenly have a 7.5 fear spike on my emotional Richter Scale.
Can't wait to see how baby high he is today when I get home.  He will probably have twins.
Love Matters,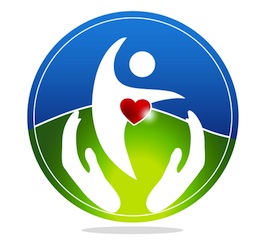 The Attach Place provides a monthly no fee
Trust-based Adoptive Parent Support Group
in Sacramento, every 2nd Wednesday of each month.  
Next group is August 12th at 6pm.
Come join us.  
Online RSVP
each month required.   Child care provided.
The Attach Place supports
The Wounded Warrior Project
 by providing free neurofeedback to veterans.  Feel free to send a soldier our way for an assessment and 20 session course of treatment.
And baby makes three, and me panic.