The aftereffects of emotional abuse and neglect on top of attachment challenge can be amazingly detrimental to our children.  The worst of which is not the behavior we see in the immediate years after our beautiful children come home to us, but rather what we see manifest years down the road when the development of our child's self is so painfully distorted, disturbed and delayed.
Believe it or not, research shows that emotional abuse and emotional neglect are more harmful long term than sexual or physical abuse on children.  How in the world can that be? Well, it is much easier to pinpoint the cause of a child's disturbance if we know what caused it (e.g. Your birth mom hit you…Your best friend's father raped you…), so the treatment, while difficult, is specifically focused.
Emotional abuses of neglect, dark attunement, negativity, anger, rejection, control, absence, and hatefulness are like the water in the proverbial boiling pot that cooks the frog to death.  The frog just sees the water as pervasive in the same way we experience air; it is not experienced as a perpetrator of its demise, but rather the medium in which all life exists. Our children have the same vantage point.  Emotional abuse is the air in which they grow up.
Years down the road when our children begin to show up as significantly disturbed and relationally impaired, the environment of pervasive emotional abuse and neglect will be nearly impossible to pinpoint without guidance, and it must be identified and processed in order for your child to heal.
Yep, that's it for today.  I am on vacation.  I have time to think.  It is a dangerously heady place for me to be.  YOU are on the receiving end of my pondering.  Apologies.
I am actually on my way to the beach.  Life is good.
Love Matters,
Ce Eshelman, LMFT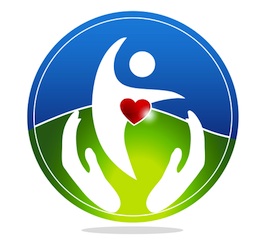 The Attach Place provides a monthly no fee
Trust-based Adoptive Parent Support Group
in Sacramento, every 2nd Wednesday of each month.  
Next group is August 12th at 6pm.
Come join us.  
Online RSVP
each month required.   Child care provided.
The Attach Place is offering a weekend workshop for couples on
July 18th and 19th, 9am to 5pm each day,
to help you create the loving relationship you want and deserve.   Jennifer Olden, MFT and Certified Emotionally Focused Therapy Supervisor, will conduct a two-day
Hold Me Tight Couples Workshop.
 For more information, call Jennifer at The Attach Place Center for Strengthening Relationships 916-403-0588, Ext 3.
The Attach Place supports
The Wounded Warrior Project
 by providing free neurofeedback to veterans.  Feel free to send a soldier our way for an assessment and 20 session course of treatment.
Life's a beach.  Today anyway.