I am a mother who had very few Mommy Moments in the raising of my children. You know, those sweet moments when a warm feeling blossoms up like a big Pink Peony in your chest? Pretty sure many Dads aren't feeling the Pink Peony metaphor, so substitute here whatever the man equivalent of that is–Red Lamborghini Moment? Sometimes I like being completely sexist, so stop groaning. YOU may not be getting many of those sweet moments right now either if you are still in the daily trenches of humiliating Target meltdowns, broken dishes on the kitchen floor, spilled milk all over the restaurant, and bite marks on your forearms.
In the past, overnights and playdates just couldn't happen without incidents of grand proportion, so they eventually got ruled out entirely.  I got tired of my kids losing already tentative friendships and trying to get into the good graces of parents who might give my kids another chance with their kids in the park or at the pool party or overnight in their living room (without locking up all the food, cell phones, wallets, and car keys.)
Now that I have six adult teens in my life (four of whom are previously diagnosed RAD kids),  I am getting an odd abundance of Pink Peony moments.  This weekend my house was taken over by boys eating, laughing, playing video games, going out for snack attacks, and coming home just to eat again. At the same time, one of the girls flew to and from L.A. by herself to visit family that previously refused to accept her into their home–even for a one hour visit.  She had a great, incident-free day. And yesterday, two others gushed over their beautiful, smiling daughter in pictures taken with the new iPhone I sent them in the mail last week–tag lines like I love you so much Mom and She is smiling because we are saying, 'Smile for Grammy over and over.'
With attachment challenged, traumatized, and special needs children the Pink Peony moments may be delayed.  Wait for them.  I promise they arrive little by little over time until in young adulthood they have no trouble expressing how much YOU mean to them.  Wait for it.
Love Matters,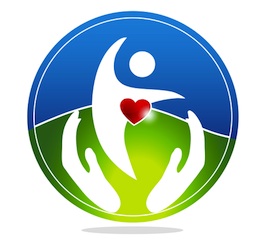 The Attach Place provides a monthly, no fee Trust-based Adoptive Parent Support Group in Sacramento, every 2nd Wednesday of each month.  
Next group is October 14th at a NEW time–5:30 pm.
Join us.  
Online RSVP
each month required when you need child care.
The Attach Place offers a 
10-hr. Trust-based Parenting Course 
every other month.  Our next course dates are 
October 10th and 24th.
  Child care provided for an extra fee. Sign-up by calling 916-403-0588 x1 or email attachplace@yahoo.com.
The Attach Place supports
The Wounded Warrior Project
 by providing free neurofeedback to veterans.  Feel free to send a soldier our way for an assessment and 20 session course of treatment.