I know it seems like you have to live with stress because you are parenting children who present with behavior that is stressful.  That has a certain logic, but I think it is an excuse for not regulating yourself so you can be less stressed.  I certainly have blamed my children for my stress level.  It was hard for me to take responsibility for myself, for my health, for my stress reduction strategies.
Are YOU taking responsibility for your emotional state?  
Take your stress temperature at regular intervals throughout your day.
On a scale of 1 to 10, where are YOU?  If you use the Zones of Regulation, which I suggest you do with yourself and your children, ask yourself what zone you are in regularly throughout your day.
If your stress level is above a 7 or in RED, YOU have flipped your lid. Stop whatever you are doing and take a break.  Let the kids coast on a benign beloved activity (yes, even TV or iPad,) so you can breathe yourself off the ledge.

If your stress level is between 4 and 6 or in YELLOW, YOU are about to flip your lid.  Gather up your kids and go outside to run around in the yard, a park, or the gym.  Engage all the children in a rev up and calm down activity like racing then resting, climbing then crawling, screaming then humming.  Do it all with them until you are below a 4 or in GREEN.

If your stress level is between 1 and 3 or in GREEN, YOU are alive and living the dream.  Enjoy it and remember you need to do something actively to stay that way.

If you cannot even find your number or in BLUE, YOU are too low and in need of rest, relief, exercise, friendship, hugs, food, laughter, love.  Go get it now.
Everyone raising children from difficult beginnings needs to actively regulate moment to moment.  It is not a passive thing.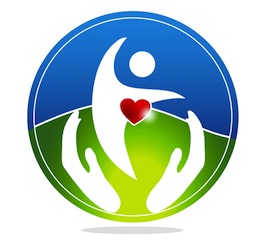 The Attach Place provides a monthly no fee
Trust-based Adoptive Parent Support Group
in Sacramento, every 2nd Wednesday of each month.  
Next group is August 12th at 6pm.
Come join us.  
Online RSVP
each month required.   Child care provided.
The Attach Place supports
The Wounded Warrior Project
 by providing free neurofeedback to veterans.  Feel free to send a soldier our way for an assessment and 20 session course of treatment.
I read this somewhere:  Love says, 'I've seen the ugly parts of you, and I'm staying.'
I love being loved that way.