Sporadic outbursting is not a sign that your regulation challenged child is a brat.  Your child's brain is developmentally unable to manage high emotion–sometimes.  Period.
Outbursting needs healing, not punishment.  
Do your best to intervene within the first two minutes of a meltdown because you have a slight chance of turning the tables if you do.  If you wait until the tornado gets on the move, you have missed your cortisol/adrenalin window to bring the sun back.
Intervening looks a lot of different ways.  Here are a few:
Oh, did I say something that upset you Sweetheart?

I know you really wanted to do that longer.  How much more time do you think you need?  Let's negotiate that to 5 more minutes.

You can finish that game before you take your bath in 5 minutes. Would you like to do that?
Which would you like to do first, clean up your room or take your bath?
I can see you are very upset.  I am not trying to make you mad. Tell me what you need right now Honey? I love you.
Oh my, Mommy said that kind of loud, huh?  I am sorry.  I must have scared you.

(Touch a hand, arm, back gently.) You are safe Sweetie.  

There is plenty of food.  Would you like another snack? 

I can see why you are getting upset.  Let's figure this out together.

I'm sorry.

I didn't mean to upset you Babe. We just don't sing during dinner.  

I love you and I want you to feel safe.

It's okay to be angry.  Tell me what you are angry about.

Uh oh, tickle time.

Uh oh, wild hugging time.

Uh oh, stomping our feet time.

Hey Sweetheart, look at my eyes.  Can you see the love in my eyes.  I am not mad at you.

It's okay to make mistakes. That's how we learn. I make them all the time.

I know you feel bad.  You are not bad.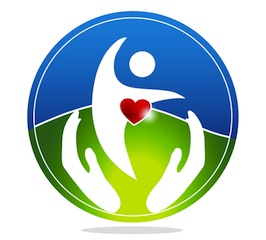 Love Matters,
Ce Eshelman, LMFT
YOU are a precious child in my eyes.  Make sure your eyes are saying that.
NOTE: If you are planning to sign up, please go ahead and do it because I think the space will end up being limited this time around. The next
REVISED
 Trust-based Parent Training Course in Sacramento, CA is scheduled for January 24th and January 31st. Register
here
.  If you have been through this course in the past, you will be getting significantly more hands on experience than ever before.
Please share freely.
  Your community of support can sign-up for their own Daily YOU Time email by clicking
here
.