This morning I opened my eyes to a shaggy-headed 18-year-old leaning over me, "Mom will you button my shirt for me?"  
Wha?  It's 6:30am. I was hoping for a few more minutes of shut-eye (having already awakened earlier to blast him up for school.)
I quickly button the front of his shirt realizing for the millionth time how difficult fine motor skill functions still are for him.  He can do it, but it takes him a very long time.  
A few minutes later, I nod off only to be reawakened again with, "Mom, can you put my hair in a ponytail for me?"    
With my eyes still closed, I raise my arms straight up in the air groaning, Yes, and let's get you a hair cut today.  He laughed.  At least his sense of humor has finally come on line.
If your child has sensory issues, get Occupational Therapy because it helps untangle the persistent sensory wiring problems from early childhood abuses.  If I hadn't, I can only imagine all the other things my son would not be able to do successfully as an adult.
Love Matters,
Ce Eshelman, LMFT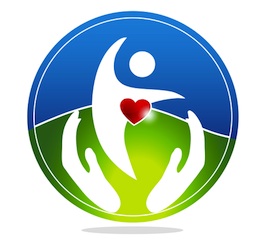 The Attach Place provides a monthly no fee
Trust-based Adoptive Parent Support Group
in Sacramento, every 2nd Wednesday of each month.  
Next group is June 10th at 6pm.
Come join us.  
Online RSVP
each month required.   Child care provided.
The Attach Place is offering a weekend workshop for couples on
July 18th and 19th, 10 to 4pm each day,
to help you create the loving relationship you want and deserve.   Jennifer Olden, MFT and Certified Emotionally Focused Therapy Supervisor, will conduct a two-day
Hold Me Tight Couples Workshop.
 For more information, call Jennifer at The Attach Place Center for Strengthening Relationships 916-403-0588, Ext 3.
The Attach Place supports
The Wounded Warrior Project
 by providing free neurofeedback to veterans.  Feel free to send a soldier our way for an assessment and 20 session course of treatment.
What fires together wires together.