With all the pompous declarations, the prideful exclamations, the self-centered attempts to win, be smarter, stronger, faster, better, it might be difficult to see the self-hatred that lies beneath.  It is there for nearly all complex traumatized and attachment challenged children.
The self-hatred can be seen in the raunchy notes written to peers about wanting to do the unspeakable; naked Snapchats to strangers; the words they carve into their skin in anger; the slamming of their hands and heads into walls; their collapses into withdrawal blobs; their destruction of favorite things; and their sabotaging of soon-to-be-reaped rewards and upcoming fun events.
When a child is harmed and then discarded, the result is almost always self-hatred at the core.  Then, the tiniest negative happenings in the present can tip that child into a self-hating shame spiral of self-loathing and self-destruction. They feel bad to the core. After all, why would they have been harmed or let go by the one or two people who should always have hung on? It must be because they are not worthy somehow. They are bad and undeserving. It's a feeling, not a fact.
The "I am bad" conclusion leads to lots of bad behavior. When one thinks one is bad, one does bad things. Our children think, "I try like crazy to be good, but underneath I want to do bad (e.g. base human) things, so why not do them–they feel good while I am doing them." And the cycle goes on.
Empathize long and hard with the feelings of self-hatred and self-loathing out-loud to your child: I can see you feel horrible and sick with self-hatred. It must be awful for you sweetheart. Really, unbearably awful.  
Then provide the solution:
I am here to love you, no matter what. I know you don't trust that now because of your past experiences, but in time I think you will see that I mean it. I see your inner beauty and how hard you try to do the right things. I see your true loving heart. I see it in you every day. One day, I believe you will see it in yourself. Until then, you can have mine, all of my love.
YOU will need to say this over and over and over. Did I mention years?
Love Matters,
Ce Eshelman, LMFT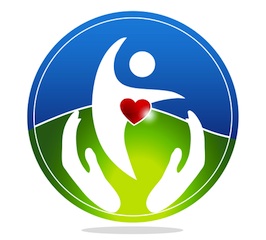 The Attach Place announces the beginning of our monthly no fee Trust-based Adoptive Parent Support Group in Sacramento, every 2nd Wednesday of each month.  Come join us.  Online RSVP each month required.   Child care provided.
Next
Trust-based Parent Course
is planned for March 14th and March 15th, 10am to 3pm each day,  in a back-to-back, two-day format. Save the dates.
The Attach Place supports
The Wounded Warrior Project
 by providing free neurofeedback to veterans.  Feel free to send a soldier our way for an assessment.
Repetition will drive you crazy and your child sane.  That is the sacrifice of parenting children from difficult beginnings.