When my husband surprised my then 78-year-old father-in-law with a sloppy, glistening black, lanky-legged, Lab-mix rescue puppy, Pop refused the gift on the spot–no thanks.  Reluctantly, I agreed to give the little terror a home.  The last thing I needed to add to my 4 and 5-year-old attachment challenged circus was an unruly, huge-pawed, "eventually"  100 lb. dog.  Little did I know at the time, that puppy would save my heart.  
Swinging from the chandeliers and somewhat incapable of giving or receiving love at the time, my kids were not exactly warm fuzzies waiting for hugs and kisses at the end of the day. Thank goodness I had Frank, unconditionally happy to see me and always game for a walk, a snuggle, or a nap.  I needed Frank to help keep my joy alive. 
Thirteen years later, I say goodbye to my furry friend, who let me cry countless tears into the soft folds of his neck and who cheered me up with shenanigans of his own.  When he let out his last breath today, I felt peace in his passing, a peacefulness he no longer felt in life.  
Love Matters,
Ce Eshelman, LMFT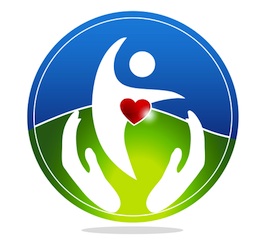 The Attach Place provides a monthly no fee Trust-based Adoptive Parent Support Group in Sacramento, every 2nd Wednesday of each month.  
Next group is July 8th at 6pm.
Come join us.  Online RSVP each month required.   Child care provided.
The Attach Place is offering a weekend workshop for couples on
July 18th and 19th, 9am to 5pm each day,
to help you create the loving relationship you want and deserve.   Jennifer Olden, MFT and Certified Emotionally Focused Therapy Supervisor, will conduct a two-day
Hold Me Tight Couples Workshop.
 For more information, call Jennifer at The Attach Place Center for Strengthening Relationships 916-403-0588, Ext 3.
The Attach Place supports
The Wounded Warrior Project
 by providing free neurofeedback to veterans.  Feel free to send a soldier our way for an assessment and 20 session course of treatment.