All of us make bids for love and attention.  I think about my own ways of getting my husband's attention and it makes me chuckle.  I put on my best 5-year-old pout face, exaggerate the frown, and say something in a whiny, yet demanding voice like, "Heyyyyyy, you didn't kiss me this morning."  To which my husband smiles, opens up his arms, and comes in for a hug and kiss.  He knows I am kidding, and he knows I am not really kidding, too. I need my attention and kiss; then I am shored up for the day, and he is free to be on his way.  
I'm 57, and I make childish bids for love and attention that way. I promise I make them as an adult, too, in case you are worried about me.  Imagine how I would feel, though, if my husband didn't reach back for me when I made my childish bid?  What if he walked away, told me to stop being ridiculous, or to grow up? 
When your five foot tall child runs up to you with arms up-raised like you could actually lift her into your arms (like when she was much younger), smile and open your arms for a hug and kiss.  No questions, no hesitation, no rejection.
Be easy with your affection, attention, smiling eyes, and love. We humans have these gifts in abundance, and we are free to give them away.  That's a good thing because our children need so much love to feel good enough to take it in and give it back
Love Matters,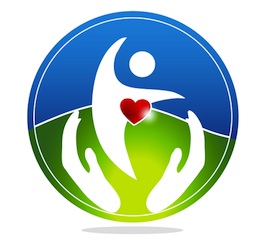 The Attach Place provides a monthly, no fee
Trust-based Adoptive Parent Support Group
in Sacramento, every 2nd Wednesday of each month.  
Next group is October 14th at a NEW time–5:30 pm.
Join us.  
Online RSVP
each month required when you need child care.
The Attach Place offers a 
10-hr. Trust-based Parenting Course 
every other month.  Our next course dates are 
October 10th and 24th.
  Child care provided for an extra fee. Sign-up by calling 916-403-0588 x1 or email attachplace@yahoo.com.
The Attach Place supports
The Wounded Warrior Project
 by providing free neurofeedback to veterans.  Feel free to send a soldier our way for an assessment and 20 session course of treatment.
Even when the bid for love seems ridiculous, 
find a way to respond with abandon.  Love matters.