Okay, re-do. 
That is one of the first levels of correction we can use with our children if–and it is a big IF–we can be playful, sweet, and respectful.  Remember, 
correction
s are intended to help our children learn to be family kids, not 
punishments
 for not innately knowing how to do it despite our repeated corrections.  
Here are some examples for the playfully challenged, which I am known to be sometimes.  How about YOU?
Your child demands a snack.
Hey sweetie pie will you ask again kindly please?
Your child barges into the room banging the walls with a band instrument, knocking down a picture frame, and creating an unnecessary ruckus.
Holy Mole Guacamole, whoa, take a second handsome and try that entry again. Yes, I mean it.  I know you can do it like a kid instead of Godzilla.
Your child is snarky when you tell him to take out the trash.
Uh-oh, I said that without thinking. Sorry honey. What I meant to say was, In the next few minutes please take the trash out, so I can get going on dinner.  What do you say?
Your child gives you attitude.
Whoa, we are working on this kindness thing, right?  Will you show me some love in your voice and say it again please?
No! I won't!
Something must be wrong. Can I help you with something?
No!
Okay, we can talk again later when we can do it with kindness. I'll be right here.
Remember, corrections are not punishments. Try it again with kindness applies to us parents, too.  Punishment does not teach our children anything, except that we are bigger and can be meaner.  When they get bigger, imagine what they will do with that learning. Give what you want to get.

Love Matters,
Ce Eshelman, LMFT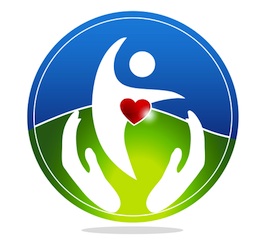 The Attach Place provides a monthly no fee
Trust-based Adoptive Parent Support Group
in Sacramento, every 2nd Wednesday of each month.  
Next group is June 10th at 6pm.
Come join us.  
Online RSVP
each month required.   Child care provided.
The Attach Place is offering a weekend workshop for couples on
July 18th and 19th, 10 to 4pm each day,
to help you create the loving relationship you want and deserve.   Jennifer Olden, MFT and Certified Emotionally Focused Therapy Supervisor, will conduct a two-day
Hold Me Tight Couples Workshop.
 For more information, call Jennifer at The Attach Place Center for Strengthening Relationships 916-403-0588, Ext 3.
The Attach Place supports
The Wounded Warrior Project
 by providing free neurofeedback to veterans.  Feel free to send a soldier our way for an assessment and 20 session course of treatment.
Parents need re-dos sometimes, too.