Children who have been traumatized by maltreatment of neglect, physical, sexual and emotional abuse, and/or exposure to various forms of environmental toxins and violence, plus they have been taken from their birth mother in the first few years have Complex Developmental Trauma.  YOU or your therapist won't find that in the DSM (Diagnostic Statistical Manual for diagnosing mental health conditions) because it hasn't been accepted into that tome yet. There is a long, laborious process to get any new diagnosis into the manual, so it will be years before Complex Developmental Trauma Disorder can be diagnosed officially.
That doesn't mean that it cannot be known and treated.  If your child has been diagnosed with PTSD and has attachment breaches, then very likely Complex Developmental Trauma is a more accurate diagnosis. YOU might ask why that distinction is important.  The number one reason is so that your child will get the most effective treatment for what is actually going on.
So many of my young clients have been misdiagnosed with ADHD and Oppositional Defiant Disorder, and half diagnosed with PTSD. They have received every kind of intervention under the sun–PCIT, CBT, DBT, Trauma Focus-CBT, hospitalization, stimulant medications, medical restraint medications, various behavioral (stick and carrot) programs, and best buddy supports.  There is a place for these interventions, but you can be sure that none of them will be effective without a comprehensive approach that includes sensory interventions, therapeutic environmental interventions, attachment therapy based on relationship and play, narrative therapy that builds a coherent personal story, brain-based therapeutic parenting, parent support and treatment for early trauma, and child trauma therapy to bring down the child's anxiety that "looks" like ADHD, but isn't.
Just thought YOU might like to know.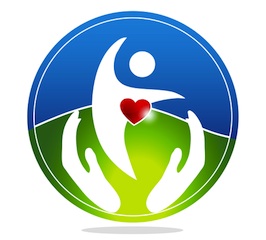 Love Matters,
Get more information and reserve your spot 
here
 for our upcoming
Hold Me Tight Couples Workshop for Parents of Adopted, Attachment Challenged, and/or Special Needs Children
in Sacramento, CA on April 25th, 26th and 27th.
Next
 Trust-based Relational Parent Training
is scheduled for May 10th and 17th.  It is close to full already, so go to 
www.attachplace.com
 to register soon to reserve your space.  
Check out our three blogs: