Yesterday, I made my two adult teenagers (both formerly diagnosed with a zillion things including RAD and maltreatment) to leave the house. They had been indoors on some form of electronic device in separate rooms for three days.  I am not kidding you.  I only saw either of them when they came out to barely eat and even then they brought some kind of electronic device to the kitchen or table. 
It took them about two hours to finally leave, and they were back within 20 minutes.  We live in a very lively downtown area with sidewalk sales, people dining and conversating on every corner, and lots of bustling activity of every kind. Personally, that is why I live here.  I enjoy wondering around with curiosity, as there is never a dull moment.  That's me.
If your child came from difficult beginnings and had a hard time figuring out how to play when very young, you can bet there will be trouble figuring out how to be entertained in the later years.  Electronics are the super easy go-to for our kids because all the action, bells and whistles are built in. There is an obvious reason to play those games–to get from here to there, win a sword, kill the enemies, build a town, or raise the score. 
Oh, our kids can get into plenty of mischief following peers' shenanigans out in the world all right. They can even entertain themselves by burning down the house playing with matches in their closets, but they have trouble figuring out how to enjoy the mysteries of life, be curious about the ordinary or the miraculous, and engaging the world naturally for no reason except because they live.  
Frankly, both of my kids would have appreciated my taking the walk with them.  They love for me to walk the dogs with them.  Their trips to McDonalds are more fun when I come along.  That is because they have figured out how to use my brain to entertain them.   Yesterday, I was in bed recovering from a nasty summer cold, so I wasn't up for it.  
The very best thing YOU can do for your child of any age is to teach them how to play by playing, and actually bring to their attention how to observe and be curious.  Observation and curiosity have to be tenaciously taught to our children not through telling (Go out and be curious! my fallback mode,) but rather by actively engaging them with their world. If they internalize these processes when young, they will be curious and engaged for a lifetime.  If they don't, they will be bored stiff without their electronic brains in hand.
I wish I had understood the difference between engaging and telling when my kids were young.  They are paying for my ignorance now.  I am desperately hoping YOU can learn from my mistakes, or I wouldn't be telling you this.  The engaging is up to you.
Love Matters,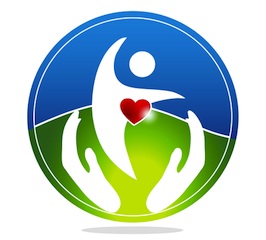 The Attach Place provides a monthly no fee
Trust-based Adoptive Parent Support Group
in Sacramento, every 2nd Wednesday of each month.  
Next group is September 9th at 6pm.
Come join us.  
Online RSVP
each month required only if you need child care.
The Attach Place supports
The Wounded Warrior Project
 by providing free neurofeedback to veterans.  Feel free to send a soldier our way for an assessment and 20 session course of treatment.
Curious sounds like:  Look at that bird singing in the tree. I wonder what it is singing about right now?  What do you think the words would be?  Let's sing some words to its song.