Ever notice that your child tunes you out?  YOU talk too much.  Most parents do.  We over process, over think, over talk, over lecture, over teach, over kill with words.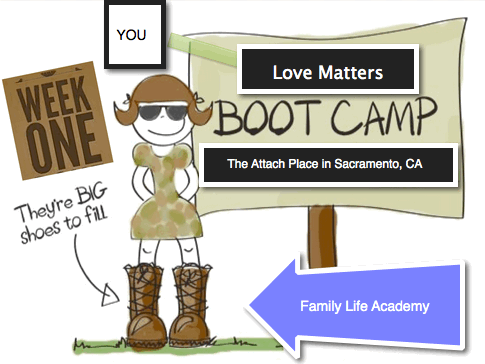 When we hold a Love Matters Bootcamp with a family here at The Attach Place, we start the week with a list of simple guidelines and we use those same words every day in one way or another to teach a whole bunch of things. 
There are about 10 words in all.  When the family goes home, we send the wall size guidelines home with them to use EVERY DAY. Every family is different, but the guidelines are usually the same.
These are not original; they are condensed from Trust-based Parenting Intervention by Karen Purvis and David Cross. Turns out we use 15 words in all.  Compare that number to the number of words in one single lecture about hitting, or disrespecting, or sneaking, or tantruming, or sulking, or whining.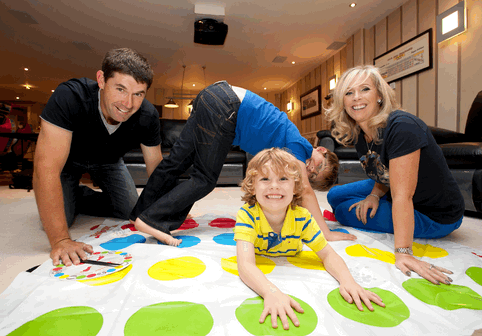 Kids don't have time to tune out three or four words. Consider that when you next start in on correcting your child. Too many words may really be about punishing, shaming, scolding, fear, anger, frustration.  
Be a parent who is all about fewer words and No Hurts.
Being a kid shouldn't hurt, right?  Being a parent should be fun, right?  
We are all works in progress.
Love Matters,
UPCOMING EVENTS:
Next Trust-based Parenting Course is scheduled for July 19th and 26th.

  Sign up here.
Next Hold Me Tight Couples Weekend Workshop for Therapists and Their Partners presented by Jennifer Olden, LMFT and Ce Eshelman, LMFT is scheduled for June 20, 21, 22, 2014.  If you are a therapist and interested in attending, sign up here.

The Attach Place is embarking on our second round of scholarships for families with adopted children who need services but have no funding to get them. We used up the last of our scholarship money last summer and are ready to start fundraising again. This time we have a pie-in-the-sky, big, hairy, audacious goal of $25,000. If you have a dollar you can afford to contribute, that is how we will pave the way–one dollar at a time. Go to: Love Matters Scholarship Fund. We are working on non-profit status, so these donations can be tax deductible.  Yay!