Last week I was up early baking Paleo muffins.  Yesterday, while looking for a lost remote, I found one of them under the bed covers of "YOU know who."  Hoarding has long been an urge for both of my children.  It may be for your child, too.
Children from difficult beginnings hoard for a variety of reasons.  Here are a few:
They were not feed regularly enough as babies or young children and have starvation imprinted in their pre-verbal, felt memory–food insecurity. 

They lost the most important thing in the world to them when they were little, and they cannot stand letting go of anything (including an unwanted muffin).

They feel deprived at the core and try to fill up the hole with food and other stuff.
They rarely feel the satisfaction of "enough."
Stuff is comforting.
Hoarding gives a big sense of control over powerlessness.
First, severe restriction is not the answer. That will make it worse.  Try to relax your own fear.
Allowing power and control over food intake and stuff will allow the obsessive hoarding to slowly dissipate over months and years.
Offer food and snacks every two hours–high protein foods.
Provide a snack drawer or bowl that is always full with nutrient rich foods.
Stay away from cereal products, sugary foods, highly processed foods.  Allow tasty, sweet treats once in a while though. Over-strict rules will increase hoarding.

Encourage eating until full.  Don't worry about obesity. Our kids need YOU to cool your jets on this American obsession–weight control.  Even if weight gain is at hand.  

Provide a hoarding bin for stuff.  

Create a weekly give away or throw away ritual.
Help your child think through what needs to be discarded or given away each week.  Resist making your child figure it out alone.  They need your loving support to feel secure enough to let stuff (even empty smashed boxes and broken-up toys) go.
Be gentle, accepting, understanding and non-shaming.
Love Matters,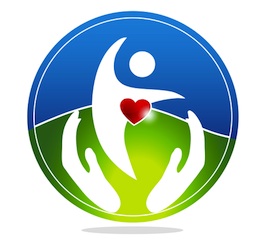 Huge shout out to those of YOU who have given so generously to our Love Matters Scholarship Fund. YOU know who YOU are: Mary, Patti, Sharon, Mike, Ann, Greg, Sarah, Tom. 
UPCOMING EVENTS:
This upcoming weekend we are holding our Trust-based Parent Training. 

  Sign up here.

Save the Date: Next Hold Me Tight Couples Weekend is September 19, 20 and 21, 2014.  Email for more information:  jennifer@attachplace.com.

Save the Date: Next Trust-based Parent Training is September 27th and October 4th, 2014.  Email for more information: ce@attachplace.com.