My blogs have been irregular for the past few weeks.  Mea culpa, I am sick with a common cold and in a work/bed/work/bed cycle. How a cold can take me down when my kids cannot is a mystery to me.  It is what it is.  Still, I am sorry to be hit and miss with YOU. Hope the rest of this makes sense.  My head is a big red balloon.
Recently I read a quote by Bryan Stevenson that struck a chord. "Each of us is more than the worst thing we've ever done." When I was a child it felt like my torso was really an ever expanding bucket filling up with shame.  Only recently, one of my colleagues helped me expel through EMDR (Eye Movement Desensitization and Reprocessing is a trauma reduction therapy) the last drop of childhood shame from the bottom of that bucket.  Free at last.

My parents used shame freely.  They never realized their message was distorted inside of me.  I learned that I was shameful; the functions of my body were shameful; my human desires were shameful; and, my childhood lack of self-restraint was shameful. That didn't leave much to feel good about except being smart and pleasing my parents, which I found I had a hard time wanting to do. I was an attachment challenged child raised with traditional parenting strategies–plenty of shame, smarting smacks across the face and butt, angry punishments, and a lot of disapproval.
As you blog readers know, I wielded my own traditional parenting at my children when I first adopted them.  I still grieve my ignorance.  
In my bones I have  known my troubled children were
 more than the worst things they had done (something my husband had trouble grasping.)  In my opinion this is one of the most loving things you can do as a parent: forgive your children every day for the worst things that they did yesterday. Your children are more than the worst things they have done, and your forgiveness will allow YOU to parent them with the end in mind, rather than from the troubled place you find them at any given moment. 
A question for YOU to ponder:  if my parents had known I was going to grow up into the person I am, do you think they would have spared the shame and bathed their child instead in love and acceptance?  I know for a fact carrying that shame bucket did not make me the person I am today.  I am who I am despite the heavy weight of it.
What kind of parenting does your hurting child deserve?
Love Matters,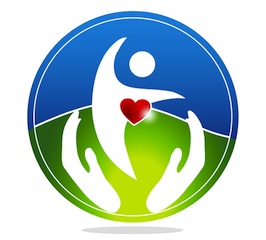 The Attach Place provides a monthly no fee
Trust-based Adoptive Parent Support Group
in Sacramento, every 2nd Wednesday of each month.  
Next group is September 9th at 6pm.
Come join us.  
Online RSVP
each month required only if you need child care.
The Attach Place supports
The Wounded Warrior Project
 by providing free neurofeedback to veterans.  Feel free to send a soldier our way for an assessment and 20 session course of treatment.
Shame and love are mutually exclusive.