I am so excited.  I must be, because it is 5am and I am up and ready to roll. The Attach Place is in "Love Matters" Bootcamp–Day 1–with a family of six from out-of-town. Bootcamp is an attachment-intensive therapeutic dose of family healing–no boots required.
Come along for part of the ride by trying on something new each day for two weeks that can help propel your relationship with your attachment challenged child forward.  Since it is Spring Break for most kids, this might be a good time to pump up the volume on the heart of things.
Get out a nice fancy piece of paper, giant poster board, or even a recycled lined notebook sheet (if that's what you have.)  During snack time today, put a nice treat on the table and tell your child(ren) that YOU really want to acknowledge his/her "fabulousness."  Then, proceed to write down on that paper (big and celebratory or small and humble) your child's strengths.  YOU start with one strength and then ask your child for another.  If you have more than one child, have everyone contribute a strength for that child.  Repeat until your brainstorm naturally runs out.
If you have lots of children, this is a great opportunity to take turns around the table shining on everyone in round robin style.  Make it quick and light, being sure to stop before the fun runs out.  If your child(ren) gets into it, then make an art project out of it by having your child draw/color a picture of him or herself being all these wonderful qualities at once.  Pin it up somewhere public.
If this activity goes sideways, it will likely be because of shame hiding in the background.  No worries.  Take over, list a few strengths YOU see, and quickly stick the paper on the frig with a magnet. Your child is watching, so don't let shame reign. Be proud. Be delighted. Be done.
See YOU on Love Matters Bootcamp–Day 2.  
Love Matters,
Ce Eshelman, LMFT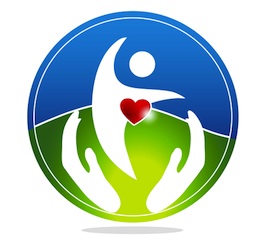 The Attach Place provides a monthly no fee
Trust-based Adoptive Parent Support Group
in Sacramento, every 2nd Wednesday of each month.  
Next group is April 8th.
Come join us.  
Online RSVP
each month required.   Child care provided.
The Attach Place supports
The Wounded Warrior Project
 by providing free neurofeedback to veterans.  Feel free to send a soldier our way for an assessment and 20 session course of treatment.
Resist letting your child's hardwired shame rule the day or draw yours out.