What YOU can know for sure is that your child is from difficult beginnings.  Adoption alone makes this so.  The question I have for you is this: Are YOU from difficult beginnings, too?
I am writing a little book for adoptive parents that is requiring me to produce a biography. It is no secret to readers of this blog that I come from difficult beginnings, right?  Wow, do I ever.  Writing this bio has brought that fact sharply into focus.  Holy-mole, no wonder I struggled with regulation.
I challenge YOU to write a narrative, like a bio for your own book, about your early childhood through early adulthood.  You might be surprised at what you discover about yourself.
Here are ONLY a few things to consider:
Your genetic load from grandparents and parents–mental health, substance abuse, intellectual capacity, and physical health (we inherit a bunch)
Your parents' situation at your conception (yep, conception matters)
Your parents were adopted or abused in early childhood.
External and Internal  condition of your mother when YOU were in utero–poverty, violence, stressors, trauma, unwanted pregnancy, unwed, unhappy, too young, ill-prepared, unsupported, underfed, unaware, unhealthy, physical illness, mental health issues, anxiety, depression, despair, grief, fear, shame
Pregnancy health–diabetes, pre-eclampsia, bed-ridden, hospitalized, operated on in utero
Labor/Birth–breach birth, complications, prematurity, NICU stay, emergency measures, loss of parent in childbirth, trauma, removed from mother by adoption plan
Adoption trauma at birth or in the first two years
Adoption trauma after the first two years
Maltreatment, neglect, physical, emotional or sexual abuse
Parental mental health problems
Single parent
Divorce of parents in first two years
Divorce of parents
Death of parent(s)
Death of siblings
Multiple babies
Large family
Caregiving transferred to others
Global crisis
Believe me, the list goes on and on.  All of these things impact your experience, your window of emotional tolerance, and your ability to regulate in times of stress.
So, when you are wondering why you get so dysregulated in the presence of your child's attachment challenged shenanigans your bio will give you the information you need to 
understand
.  A coherent narrative about your childhood is the very first step in changing the dysregulation in your home while you raise your own regulation-challenged child.
Be a Super Sleuth about your own life for a change.
Love Matters,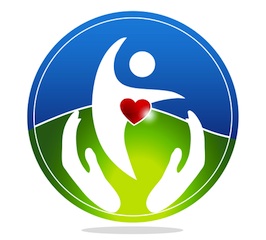 The Attach Place provides a monthly no fee
Trust-based Adoptive Parent Support Group
in Sacramento, every 2nd Wednesday of each month.  
Next group is September 9th at 6pm.
Come join us.  
Online RSVP
each month required only if you need child care.
The Attach Place supports
The Wounded Warrior Project
 by providing free neurofeedback to veterans.  Feel free to send a soldier our way for an assessment and 20 session course of treatment.
Let the Super Sleuthing begin.