I lost a day somewhere and forgot to send a note to YOU.  Mea Culpa.
I am often struck by how difficult it is for our attachment challenged children to link our parental consequences with their own behavior. Often, they see parenting as just mean. Executive function is delayed in children from difficult beginnings.  They need a lot of empathy, gentleness, structure and very clearly explained natural consequences to slowly bring that part of their experience forward.
Yesterday, my son told me that he thought I was a mean parent.Wha?  Okay, I do remember one of my finer moments wrestling him to the ground to get back something stolen from me.  That was pretty darned mean and I clearly lost my mind in the heat of the battle. Pretty sure that is what he was going to throw out and up into my face.  Shame.  Shame.  Shame on me.  That was mean.
When I asked him what he was remembering that he thought was mean, he recalled to me not getting to spend the night with a friend a few weeks ago for no reason except to be mean.  As I recall, he had not gone to school for three days that week; had not lifted a finger toward his chores in three days; and had refused to speak to me for three days just prior to his request to spend the weekend with a friend.  
Honestly, I remember saying no without explaining why to him.  I thought he would make the link.  Now I hear no such link made: therefore, I am mean.  He totally missed the actual mean stuff.
Make sure you explicitly link your actions to your child's behavior or the learning will be lost (it might be anyway, but not for lack of linking).  After all, isn't that what consequences are meant to be–teaching aids.  And the learning should not end in a conclusion that YOU are mean.
Love Matters,
Ce Eshelman, LMFT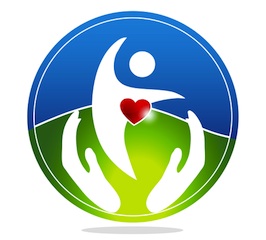 Next
Trust-based Parent Course
is planned for March 14th and March 15th, 10am to 3pm each day,  in a new back-to-back, two-day format. Save the dates.
The Attach Place supports
The Wounded Warrior Project
 by providing free neurofeedback to veterans.  Feel free to send a soldier our way for an assessment.
Lost Thursday Thursday.  Found Friday Friday la la… la la la la