Most children are impressionable.  Many remain that way into their teen years.  Our attachment challenged, trauma imprinted children, long after the wounds of attachment seem healed, continue to be gullible, swayable and highly prone to following another's lead. Some of our children can manage to follow another while looking like they are leading.
The problem with being a follower is that children with compromised regulatory systems do not have well-developed executive function parts of the brain, so they go along with things they really wouldn't if they had half a chance to think it through.
We need to supervise most of our children long into adulthood. That is a fact. On their own they make decisions with little thought, though they think they have given these ideas lots of thought. It is hard to provide supervision without humiliating or undermining the confidence of the budding adult poking up from the soil of their difficult childhoods. 
Recently one of my adult children decided that having a sex change was a real option. I can thank Caitlyn Jenner for taking the public lead on this.  While I have no problem whatsoever with transgender people or with Caitlyn Jenner, the pronouncement was a surprise, you might say.
Child:  Mom, I have made a decision. I have been thinking about this a lot and I'm nervous about telling you.  Umm, you know what I am going to say, right?
Me:  Not really, no.  Give me a hint.
Child:  You know how I act?  Umm, uh, umm, so I want to have a sex change so I fit more how I am.
Me:  Mastering the fine art of nonchalance, Okay.  Well have you researched it?
Child:  Yes, and I really have thought about this for a long time.  I even talked about it with my friend's moms already. 
Me:  Still so very calm in close to the tone of saying I am making you a bologna sandwich, Oh you did? Okay. I am glad you are telling me, too.  It is okay with me, but I want you to do one thing first, which will be required before a sex change anyway.  Go online and look up transgender groups at the GLBTQ office.  There is one for people just like you who are researching gender reassignment–that's what it's called, I think–that meets right down the street. That is the first step.
Child:  While jumping up and shouting back, Okay, I'll do that.
Child:  I've made a decision Mom.
Me:  About what?  
Child:  You know.
Me:  Hint?  Oops, bad Mommy, I should have remembered.
Child:  I am not going to get a gender change.
Me:  While continuing to brown the meatballs, Oh? You are not going to go to the group first before deciding?
Child:  No, I looked it up and saw how painful the whole thing is, so I made a different decision.
Me:  Okay, thanks for letting me know.
Child:  Yeah, I also looked up Kendo classes and I found one I want to take.  Do you have a minute to look at it?
Me:  Secret wry smile, Sure.
Transgender group. Kendo group. Either one works.
Love Matters,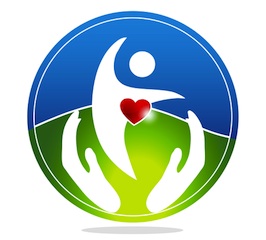 The Attach Place provides a monthly, no fee
Trust-based Adoptive Parent Support Group
in Sacramento, every 2nd Wednesday of each month.  
Next group is October 14th at a NEW time–5:30pm. J
oin us.  
Online RSVP
each month required especially if you need child care.
The Attach Place offers a 
10-hr. Trust-based Parenting Course 
every other month.  Our next course dates are 
October 10th and 24th.
  Child care provided for an extra fee. Sign-up by calling 916-403-0588 x1 or email attachplace@yahoo.com.
The Attach Place supports
The Wounded Warrior Project
 by providing free neurofeedback to veterans.  Feel free to send a soldier our way for an assessment and 20 session course of treatment.
It's a good thing to have a sense of humor 
or your life might seem down right scary.