I asked the kids, as I do each week, to leave me a list of food they want me to get.  Last week the list had only three things: peaches, plums, oranges.  All but the oranges rotted in the bowl. The oranges are still there. 
Today, I found this list on the counter when I came home from work:
Gater Raid – red, yellow, blue, purple
Mini Pancake Chocolate Chips 
toaster struddles – strawberry
pop tarts strawberry and cinamine
Top Ramon Noodle 12 pk chicken
Wow, they have got to be kidding.  This mad craving for sugar is amazing.  When our children are free to choose, they can make some profoundly poor health decisions.  Just as 2-year-olds do not get to choose their menu, neither should our kids because the taste buds in their brains are cross-wired.  
Oh, and no I will not be buying most of that list.  Maybe some bananass.
Love Matters,
Ce Eshelman, LMFT
Hmmm, it has been a long time since I had a Pop Tart.
Maybe I am missing out on something… Naw.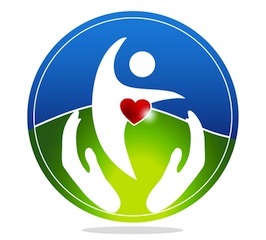 The Attach Place provides a monthly no fee Trust-based Adoptive Parent Support Group in Sacramento, every 2nd Wednesday of each month.  

Next group is August 12th at 6pm.

Come join us.  Online RSVP each month required.   Child care provided.
The Attach Place is offering a weekend workshop for couples on

July 18th and 19th, 9am to 5pm each day,

to help you create the loving relationship you want and deserve.   Jennifer Olden, MFT and Certified Emotionally Focused Therapy Supervisor, will conduct a two-day Hold Me Tight Couples Workshop.

 

 For more information, call Jennifer at The Attach Place Center for Strengthening Relationships 916-403-0588, Ext 3.
The Attach Place offers a 10-hr. Trust-based Parenting Course every other month.  Our next course begins

September 12th and 19th 2015 from 10am to 3pm each day. 

  Child care provided for an extra fee. Sign-up online at www.attachplace.com.
The Attach Place supports The Wounded Warrior Project by providing free neurofeedback to veterans.  Feel free to send a soldier our way for an assessment and 20 session course of treatment.