You have all probably heard the analogy of the Frog in the Kettle, right?  Okay, I'm forced to repeat it.  If you put a frog in a hot kettle of water, it will jump right out–smart froggie style. If you put a frog in a cold kettle of water on a slow to boil stove, the froggie, well, will not have the good sense to stretch a leg.  That same smart froggie will simply adjust, adjust, adjust to death, as the water boils right over.
If you are in a hot pot with your attachment challenged children, you may not realize that you need help, Help, HELP to turn the temperature down.
In order to engage and thrive with attachment challenged children in your life, you have to be able to:
Open yourself to the realities of their lives before YOU
Tolerate their wildly swinging emotions and reactions
Handle your own wildly swinging emotions and reactions
Become hyper-flexible like a parenting ninja
Get support from everywhere and everyone to keep the water cool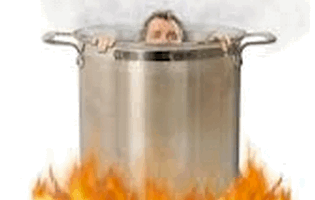 If you don't…Hello froggie, this is not the pond you were hoping for.  Jump!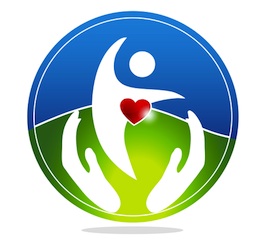 UPCOMING EVENTS:
Next Trust-based Parenting Course is scheduled for July 19th and 26th.

  Sign up here.
Next Hold Me Tight Couples Weekend Workshop for Therapists and Their Partners presented by Jennifer Olden, LMFT and Ce Eshelman, LMFT is scheduled for June 20, 21, 22, 2014.  If you are a therapist and interested in attending, sign up here.

The Attach Place is embarking on our second round of scholarships for families with adopted children who need services but have no funding to get them. We used up the last of our scholarship money last summer and are ready to start fundraising again. This time we have a pie-in-the-sky, big, hairy, audacious goal of $25,000. If you have a dollar you can afford to contribute, that is how we will pave the way–one dollar at a time. Go to: Love Matters Scholarship Fund. We are working on non-profit status, so these donations can be tax deductible.  Yay!