All weekend I cogitated, marinated, stewed on letting go of everything, only I did it Freudian style, unconsciously.  Without realizing it, I set about divorcing everything that I love.  Started with trying to pull the plug on my sweetheart of a husband, moved on to my children, cut off a colleague, Dear John lettered another, and finished with a vicious hostile divorce nightmare (during a precious, coveted nap, no less.)  
Then, I got confronted (thank you "thera-friendies" all around me) and realized this was all about grief.  I am scheduled to put my best doggie friend of 12 years down on Monday and the grief is unbearable.  Unconsciously, I started cutting my ties so I would never have to feel this horrible heartache again–EVER.  You know, getting all the grief of a lifetime over in one week.  That's possible, right?
I think my unconscious self is about 6 years-old, full of magical thinking and a desperate desire for chocolate.  The crying around here has been akin to a marathon meltdown–this time it's all me.
I'm telling you this because unrecognized, unidentified, denied, repressed or ignored grief about the reality of your life since bringing kids home may leak out in other ways.  Grieve what is right in front of you or you might do things you regret Freudian style.
Love Matters,
The loss of a dream is painful.  It's okay to grieve, as it does not negate the decision you made to love your children.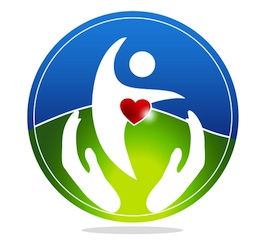 The Attach Place provides a monthly no fee
Trust-based Adoptive Parent Support Group
in Sacramento, every 2nd Wednesday of each month.  
Next group is June 10th at 6pm.
Come join us.  
Online RSVP
each month required.   Child care provided.
The Attach Place is offering a weekend workshop for couples on
July 18th and 19th, 9am to 5pm each day,
to help you create the loving relationship you want and deserve.   Jennifer Olden, MFT and Certified Emotionally Focused Therapy Supervisor, will conduct a two-day
Hold Me Tight Couples Workshop.
 For more information, call Jennifer at The Attach Place Center for Strengthening Relationships 916-403-0588, Ext 3.
The Attach Place supports
The Wounded Warrior Project
 by providing free neurofeedback to veterans.  Feel free to send a soldier our way for an assessment and 20 session course of treatment.
The loss of a dream is painful.  It's okay to grieve, as it does not negate the decision you made to love your children.