I fall a lot.  Just this week I fell right on my nose.  Didn't break it, so all is well.  I fall so often that when I texted my husband about an accident outside the house between a bicyclist and a SUV, he texted back, What hospital are you going to?  Huh, wah?  It took three texts to clarify to him I wasn't talking about myself, but rather about a stranger in the front yard (bicyclist hurt her foot, not too serious, for those of you with inquiring minds.)
Both of my kids had and still have proprioceptive and vestibular deficits.  They fall a lot, have trouble riding skate boards and bikes, slam into closed doors to seemingly stop, spill stuff, drop stuff, put things away with lids ajar, hug like jellyfish, and clean up like blind-folded raccoons.  Physical life is hard for them and my empathy was not always as high as it is now.

Frankly, I didn't understand the constant physical mayhem running around me, but I wish I had. If so, I would have participated more fiercely in Occupational Therapy with them.  As it was, I sent them, but didn't realize I could have contributed to making their lives easier by providing–Wilbarger Brushing Technique (as prescribed), Full Body Deep Pressure Touch, Joint Compression Activities, Interactive Brain Gym Play, Crash and Bump Play Space, Massage, Sensory Engagement, and Rough and Tumble Play.

What are YOU doing every day to help your child integrate and organize the sensory input of living?  It matters more than soccer practice.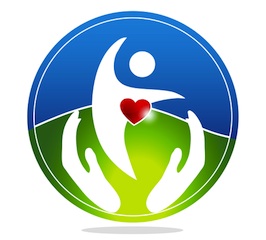 UPCOMING EVENTS:
The link code was wonky, if you had trouble clicking into the Love Matters Scholarship page this week. I think it is fixed now.
The Attach Place is embarking on our second round of scholarships for families with adopted children who need services but have no funding to get them. We used up the last of our scholarship money last summer and are ready to start fundraising again. This time we have a pie-in-the-sky, big, hairy, audacious goal of $25,000. If you have a dollar you can afford to contribute, that is how we will pave the way–one dollar at a time. Go to: 
Love Matters Scholarship Fund.
Check out our three blogs:
Feel free to invite your friends and family to receive Daily YOU Time emails, too. Click here to sign them up.  All you need is an email address and first name.