When I was in school, I learned that a becomes an when put in front of an h.  Is that a thing still?   Dysregulation Is An Human Condition (today's title) just doesn't sound right, but a or an aside, dysregulation in traumatized humans is still a thing.
I was working with an almost 18-year-old attachment challenged, formerly maltreated, boy yesterday and I realized that his very, very, nice demeanor was really a dysregulated state.  Shabam! Nearly got by me. 
He was here for one chronic misbehavior; otherwise, he wouldn't be back here, as he graduated from my care nearly 6 years ago.  I did two sessions of cognitive behavioral conversation with him and assessed for deeper attachment challenged reasons for his misbehavior, when suddenly a revelation.  He sweetly (not oppositionally) says, "I don't know" to nearly everything I ask, as though he knows nothing about himself.  After some serious digging, he was able to say that he is nice and smart, maybe.  
Turns out he has a dysregulation "tell."  When he gets a rise in cortisol (stress hormone from dysregulation) his face does not change one tiny perceptible degree and his body stays relaxed looking and still; although, he does become even nicer and seemingly more empty saying, "I don't know" to unpredictable questions.
Now that I know his "tell," I can help him begin to notice how he is on the inside.  Before, it just seemed like there was no there there, which is never true. Once he begins to notice his own dysregulation, the odds quadruple for changing that one chronic misbehavior of his from the inside out.
Do you have a chronically nice child from difficult beginnings? Investigate her tell.  Explore her inner landscape for hidden dysregulation that is keeping your child's personality from blossoming or holding a few negative behaviors frustratingly static. 
Love Matters,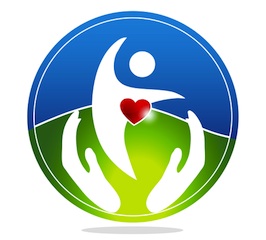 The Attach Place provides a monthly no fee
Trust-based Adoptive Parent Support Group
in Sacramento, every 2nd Wednesday of each month.  
Next group is September 9th at 6pm.
Come join us.  
Online RSVP
each month required only if you need child care.
The Attach Place supports
The Wounded Warrior Project
 by providing free neurofeedback to veterans.  Feel free to send a soldier our way for an assessment and 20 session course of treatment.
Our kids need help knowing what is happening to them emotionally on the inside, so they have a better chance of making thoughtful decisions and good choices on the outside.