Last week I was getting all emotionally preeny about my life being kinda normal. Yep, I was comparing my homelife to the fantasy "Normal Family" that has lived in my head for circa 55 years now.  First of all, on the face of it, that is hysterical.  If anyone saw inside my family life last week there is no way, no how, they walk away thinking "Hey, Normal Family." 
So, there you have it–my dirty little secret.  Despite my zany life mission to live "outside of the box," I secretly wanted a little box all my own.  I thought mine might have a fabulous neon orange door, but still I was hoping for normal inside.
My 17.5-year-old son's stimulant meds got held up at the doc for 8 days.  Yep, count em–8!  He is scary off meds. Darts into the street like a two-year-old.  Leaves the front door wide open while chasing a stray dog for two hours. Gets lost going to a friend's house on Light Rail and nearly perishes walking miles in the noon heat–he had a cell phone and could have called me, but didn't think of that. Falls asleep on a pinhead or stays awake all night every night–no rhyme nor reason to his patterns. Talks at me like I am actually standing in Alaska. Only sees one tile of kitchen counter that needs to be Ketchup free. Spends lunch money on, uh, no idea.  Thinks showering takes too long. Lives in questionable jammie-bottoms. Interrupts all conversations with nonsensical stories about cartoons and video game monsters or dreams he cannot actually remember at all. He cannot find his head anywhere, though he forgot he was looking for it.
Oh, there, I just heard a collective sigh.  You just now feel normal, don't YOU.  Your life sounds like mine, sorta, right?
Well, that is because I am telling you about the inside of my normal life.  When you compare your "inside family life" with the "outside of someone else's family life," you are playing mental kickball–and YOU are the ball.
Let me say that again:  Comparing inside normals to outside normals is mental kickball, and YOU are the ball. 
Embrace your "normal life."  You will feel so much better about it once you do.  
Love Matters,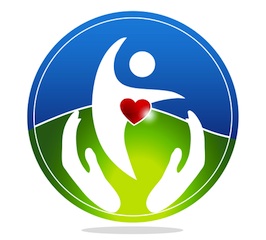 UPCOMING EVENTS:
Next Trust-based Parenting Course is scheduled for July 19th and 26th.

  Sign up here.
The Attach Place is embarking on our second round of scholarships for families with adopted children who need services but have no funding to get them. We used up the last of our scholarship money last summer and are ready to start fundraising again. This time we have a pie-in-the-sky, big, hairy, audacious goal of $25,000. If you have a dollar you can afford to contribute, that is how we will pave the way–one dollar at a time. Go to: Love Matters Scholarship Fund. We are working on non-profit status, so these donations can be tax deductible.  Yay!