Relationships between parents and their traumatized children often resemble terribly destructive codependent relationships. Here are some tenets of codependence I want to share that may give you some insight into how YOU may be making your parenting situation worse.
Personalizing your child's behavior, good or bad

Taking on a victim mentality by thinking your child owes you good behavior or your child's behavior is about you

Using guilt or shame to get the behavior you want
Needing to be right
Only pretending or rarely listening to your child's point of view
Dismissing as ridiculous or irrelevant your child's feelings, thoughts and beliefs
Turning emotions into an art form through withdrawing, angry yelling, crying, or other dramatic emotional in or out bursts
Mocking your child by parroting back at your child an accusation or nasty tone of voice they have just slung at you
Crazy making communication–I am SO INCREDIBLY ANGRY you didn't call when you got there like I told you to do! Nevermind, I don't care.
Subtle and covert manipulations that can not easily be called out but are definitely felt by your child–passive aggressive statements, withholding eye contact or affection, giving the silent treatment, denial of wrong-doing, making all things seem like the child's fault
Controlling, controlling, controlling is name of the daily game
Most of us have done some of these things once in a while because they are human behaviors.  If you are stuck in one or many, you need to take a long look at yourself. YOU may be making the situation in your home worse. Your behavior is not because of your child's behavior.  Your behavior is your healthy or unhealthy reaction to it.
I think most of you know I learned all of this about 5 years into raising my attachment challenged, severely traumatized children.  I can't believe I didn't get my part for that long, but I just didn't.  I can beat myself for what I didn't know or I can applaud myself for finally seeing it.  Honestly, I vacillate.  
If you see yourself stuck in a codependent dance with your attachment challenged child, you will probably need some help climbing out. It's okay. You are worth it. No shame.
Love Matters,
Ce Eshelman, LMFT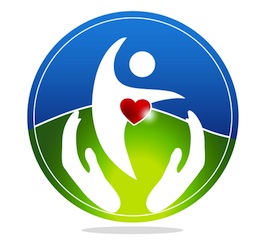 The Attach Place provides a monthly no fee
Trust-based Adoptive Parent Support Group
in Sacramento, every 2nd Wednesday of each month.  
Next group is May 13th.
Come join us.  
Online RSVP
each month required.   Child care provided.
The Attach Place supports
The Wounded Warrior Project
 by providing free neurofeedback to veterans.  Feel free to send a soldier our way for an assessment and 20 session course of treatment.
Shame keeps us in the dark.  Where there is light, there is healing.