Daily YOU Time:

Wisdom for Adoptive Parents
We have to help our attachment challenged children understand how to think about what they feel.  First, they need help identifying that they are even having a feeling, and then what the name of the feeling is.  Text emojis only go so far. 
It helps to supply thoughts they could have about the feeling, such as "Everyone has feelings like this once in a while and sometimes a lot of the while."  You might even go so far as to suggest that this is a righteous feeling they have every right to have in this situation, by golly!   Then explain what "by golly" means. 
To be a super good helper, you could offer some suggestions about how to act when this feeling surfaces willy nilly.  I know this sounds silly (oh that rhymes with willy nilly), but practicing having this feeling and handling it in a few different, socially acceptable ways could be beneficial.  Practice is just like experience only you don't have to actually give or get a black eye in the process.  
Some kids could use a picture chart to show the ways to identify and handle feelings. Most will think this is stupid, but do it anyway. 
Sharing power on picking choices for how to cope with these feelings comes in handy for oppositional types.  Some will do best by just being told the smartest ways.  
Look for signs that your help is being taken.  Throw out a compliment when you see some coping successes.  It's amazing what catching kids doing something positive can do for their self-esteem.  I know they pretend it does nothing, but we parents know better, right?
Yep, that's how you brain-wash a child effectively to cope with life's little (massive) emotional ups and downs.  I didn't say brain-washing was easy.
Love Matters,
Ce Eshelman, LMFT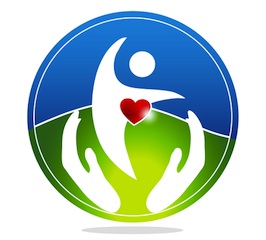 The Attach Place announces the beginning of our monthly no fee Trust-based Adoptive Parent Support Group in Sacramento, every 2nd Wednesday of each month.  Come join us.  Online RSVP each month required.   Child care provided.
Next
Trust-based Parent Course
is planned for March 14th and March 15th, 10am to 3pm each day,  in a back-to-back, two-day format. Save the dates.
The Attach Place supports
The Wounded Warrior Project
 by providing free neurofeedback to veterans.  Feel free to send a soldier our way for an assessment.
Life is a lesson waiting to be learned.