Some days it is hard to see the forest for the dirty bowls. A few days ago all of my cereal bowls went missing.  I thought someone put the dishes away in a new interesting way where the bowls could not be found.  Nope, that wasn't it.  I thought someone accidentally broke all the bowls.  Nope, that wasn't it.  I thought a bowl burglar broke in and, well, took all the bowls.  Nope, that probably wasn't it.  
I asked my husband, the kids, and even had a serious talk with the dogs about the bowl mystery, but no one knew.  My son said, "I even noticed this morning that the bowls are missing, but I can't think of what happened to them."  He opened a bunch of cabinets to see if maybe they were in one. Nope, not in any of them.
When I came home from work yesterday, miraculously all the bowls had found their way into the top shelf of the dishwasher. I was suddenly crestfallen, realizing my son had gone to great lengths to escape my learning the actual whereabouts of the bowls–the ones dirty and hidden under his covers. All of the darned bowls were hidden under his bed covers!  Did I mention, all the bowls in the entire house?  Okay, I did mention that.
Thought we had nipped this eating in the room, hiding the dirty dishes habit.  Really thought we had made it over that hurdle. Nope, back to the drawing board.  It may take me two or three days before I can regulate, because right now my dysregulation is over the moon.
Breathing. I'm breathing.
Love Matters,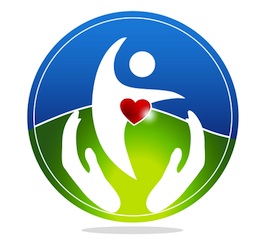 The Attach Place provides a monthly, no fee
Trust-based Adoptive Parent Support Group
in Sacramento, every 2nd Wednesday of each month.  
Next group is October 14th at a NEW time–5:30pm.
Come join us.  
Online RSVP
each month required especially if you need child care.
The Attach Place offers a 
10-hr. Trust-based Parenting Course 
every other month.  Our next course dates are 
October 10th and 24th.
  Child care provided for an extra fee. Sign-up by calling 916-403-0588 x1 or email attachplace@yahoo.com.
The Attach Place supports
The Wounded Warrior Project
 by providing free neurofeedback to veterans.  Feel free to send a soldier our way for an assessment and 20 session course of treatment.
Two steps forward, three back.  We always recover.  We always recover.  We always recover.  Wait for it.  Wait for it.  Waiting for it. Waiting…