Hi Parents,
 These are bids for connection from children with attachment and trauma wounds:
snarking
These are the times when your child needs loving, rocking, hugging, and holding the most.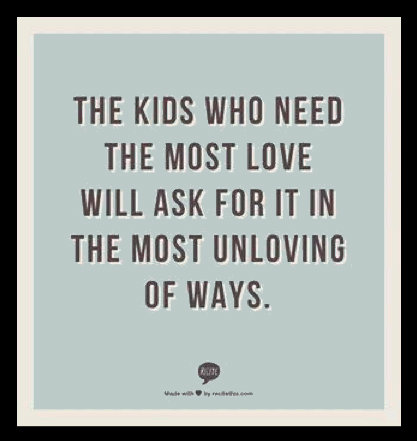 Can I get an Amen?
I read an article about a "new" study out of Yale University by Dr. Alan Kazden sporting the same old ABCs of behavior change with the major tenet being "totally ignore the tantrum, but be effusive with our praise when our child behaves how we want them to." There is nothing "new" about that approach since B.F. Skinner introduced it in 40's and 50's. Obviously, Dr. Kazden wasn't researching our kids. 
When your child bids for your love, give it or intensified negative behavior will get it from YOU anyway.