Kids who have been traumatized by maltreatment or by witnessing maltreatment of others have highly developed coping mechanisms.  They are often very serious adapters and adjusters.  Behaviors like aggression, lying, oppositionality, shutting down, manipulating, stealing, nonsensical chatter, distraction, sneaking, hoarding, lethargy, refusal and low motivation are all examples of adaptive coping strategies.
Be very, very careful not to label your children as "bad seeds" because they use everything available to them to survive long after the need to be on "survival mode" has ceased to exists.  Survival mode is hardwired and takes years to rewire into "safety mode."
What YOU do in the face of all that behavior matters.  Fear drives us to tell our kids they are liars and will go to jail some day.  Fear drives us to tell our kids they are acting like whores.  Fear drives us to tell our kids they have no conscience.  Fear drives us to tell our kids they are just like their low life birth parents. Fear drives us to do and say things we are ashamed of thinking and saying.  Acting out our fear in those ways further wounds our previously traumatized children and in no way does it change their survival mode behavior.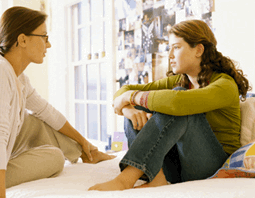 Parent by a set of principles to keep YOU on the high road:
Be Respectful
Be Loving
Be Understanding
Be Safe
Make sure YOU are a shiny beacon of safety when you parent your child. Safety is the ultimate solution to moving your children out of survival mode and away from negative coping strategies. To be a safe parent YOU have to find a way to quell your own fears.  Fear puts YOU in survival mode.  No one feels safe then.

I know you are scared for your children.  Find a way to surrender it to the Universe, your higher power, the greater good, God, or whatever else you can find to put your faith in.  Your child needs your love, not your fear.  YOU have to manage your own survival behaviors to help your children manage theirs.
UPCOMING EVENTS:
Next Trust-based Parenting Course is scheduled for July 19th and 26th.

  Sign up here.
Next Hold Me Tight Couples Weekend Workshop for Therapists and Their Partners presented by Jennifer Olden, LMFT and Ce Eshelman, LMFT is scheduled for June 20, 21, 22, 2014.  If you are a therapist and interested in attending, sign up here.

The Attach Place is embarking on our second round of scholarships for families with adopted children who need services but have no funding to get them. We used up the last of our scholarship money last summer and are ready to start fundraising again. This time we have a pie-in-the-sky, big, hairy, audacious goal of $25,000. If you have a dollar you can afford to contribute, that is how we will pave the way–one dollar at a time. Go to: Love Matters Scholarship Fund. We are working on non-profit status, so these donations can be tax deductible.  Yay!