I have a sweet friend, Grish, who raised a great son who also happens to have Autism.  He is graduating from UC Davis on Saturday.  Isn't that cool?
Okay, I am mentioning this because I am proud of him and of her forever loving support of him.  I also want to share something she taught me about how she handled his incessant, self-focused talking. She taught him she could hear about four sentences on a topic before she stopped being able to hear at all.
Lightbulb!  I had never thought of that before that day.  I could just teach my children to stop after four sentences.  That turned out significantly harder than it sounds, of course. Isn't everything?
My kids both get it now though.  They talk enough to share and not too much to make me start to pull my hair out.  It took about a year to drive it home, but it was worth it.  
I love it that my kids both still want to talk to me, share with me, get my ideas on things, etc.  I also really love that I can stop them now after a few minutes without hurting their feelings.   As a matter of fact, when their eyes glaze over when I am talking to them we can joke about my having over-reached my four sentences.
Love Matters,
Ce Eshelman, LMFT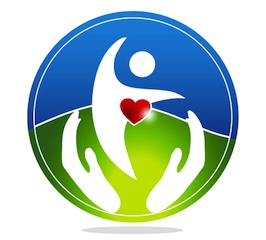 The Attach Place provides a monthly no fee
Trust-based Adoptive Parent Support Group
in Sacramento, every 2nd Wednesday of each month.  
Next group is July 8th at 6pm.
Come join us.  
Online RSVP
each month required.   Child care provided.
The Attach Place is offering a weekend workshop for couples on
July 18th and 19th, 9am to 5pm each day,
to help you create the loving relationship you want and deserve.   Jennifer Olden, MFT and Certified Emotionally Focused Therapy Supervisor, will conduct a two-day
Hold Me Tight Couples Workshop.
 For more information, call Jennifer at The Attach Place Center for Strengthening Relationships 916-403-0588, Ext 3.
The Attach Place supports
The Wounded Warrior Project
 by providing free neurofeedback to veterans.  Feel free to send a soldier our way for an assessment and 20 session course of treatment.
When they talk, listen.  Just be sure to take care of yourself by limiting the amount of talk your ears can tolerate.