When our hurting children start to heal and they have a streak of positive behavior, beware.  YOU and your child are in very different places. 
Our children are not able to use "meta-mind" to step outside themselves and look back at how they are behaving. They may be seeing themselves as "doing good," rather than "doing bad."  They may be feeling safer, but their trauma is lurking right there below the surface.
Parents may be waiting for the next shoe to drop, as it were. While others may
 feel relief when there is a break from the shenanigans. That relief may trigger YOU to take a vacation from therapeutic parenting.
However YOU feel, be careful with your child's healing heart. This is not the time to start traditional parenting, leaving your child to self-soothe,  using consequences, stop engaging.  Actually, this is the time to step it up.  Be even more engaging, more attentive, more available. Reward your child's positive shift with the gift of more, not less.
Your child's brain is better attuned to taking your therapeutic efforts in during times of peace.  If you go back to traditional parenting because you think your child doesn't need it so much now, you will be unconsciously drawing your child into shenanigan behavior to get the therapeutic goodness back.
Make a commitment to be a therapeutic parent for a lifetime.  First of all, it is the most loving way for parents to be for any child. Secondly, traumatized children will always need you to be careful with their healing hearts–that means in good times, and during the emotional shenanigan times.
Love Matters,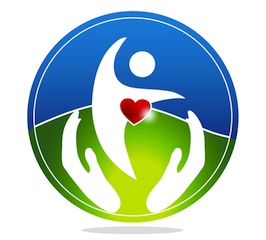 The Attach Place provides a monthly, no fee
Trust-based Adoptive Parent Support Group
in Sacramento, every 2nd Wednesday of each month.  
Next group is September 9th at 6pm.
Come join us.  
Online RSVP
each month required only if you need child care.
The Attach Place supports
The Wounded Warrior Project
 by providing free neurofeedback to veterans.  Feel free to send a soldier our way for an assessment and 20 session course of treatment.
Be careful with the healing heart of your child.