I received these five texts, one right after the other, while I was co-facilitating a Hold Me Tight Couples Workshop over the weekend. Thank goodness they weren't from my husband, right? 
I rarely consequence when correcting these days.  My son is 17 years old.  He doesn't learn from consequences, so I learned not to use them for that purpose.  Well, until he broke my trust in a minor way and I was too tired to think it through. During that low point, I knee jerk took away his electronics and required him to return home in the middle of a three-day stay with a friend.  I dropped a bomb on his world over a minor offense.  When he returned to an electronics-free bedroom, he sent me those lovely texts above. There you have it–angry dysregulation.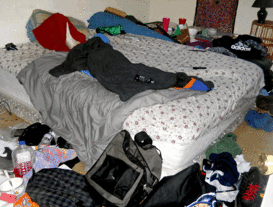 He stayed dysregulated for two days, destroying his room, sneaking food under his covers, refusing to do his chores, and yelling down the hall at me, "Please don't speak to me again today!" He did say please. Good boy.Let's just say this. There were no clean bowls, spoons, or glasses in the house. They were all piled high in the sink or strewn across his bedroom floor.  
Before I left the house for the last day of my workshop, I sat on the side of his bed where he was swaddled like a mummy head to toe and gently said this: 
Honey, I know you are angry because I took away your electronics and cancelled your sleepover.  I also know you feel ashamed of what you did that caused it.  I am leaving for work right now and will be back in three hours.  This can all be over by you facing what you did like a man and then taking care of your responsibilities around the house. I have left you a list. What you did is not so horrible that you have to feel bad about yourself. You can just learn from your mistake. Your electronics will follow. I love you. See you later.
When my workshop was over, I returned home to a spotless house and a boy still swaddled in covers. When he heard me come in, he raised up and said,  I suddenly realized I was making it worse. Sorry Mom, I didn't mean that text.  
Thanks for the apology.  Nice job on the kitchen, too.
This could all have been handled differently by me.  Just like him, I forget sometimes how I make things worse by dropping bombs on mosquitos.
Love Matters,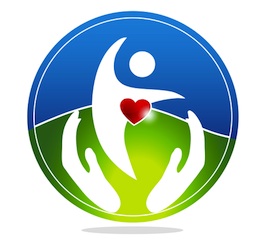 UPCOMING EVENTS:
Next Trust-based Parenting Course is scheduled for July 19th and 26th.

  Sign up here.
The Attach Place is embarking on our second round of scholarships for families with adopted children who need services but have no funding to get them. We used up the last of our scholarship money last summer and are ready to start fundraising again. This time we have a pie-in-the-sky, big, hairy, audacious goal of $25,000. If you have a dollar you can afford to contribute, that is how we will pave the way–one dollar at a time. Go to: Love Matters Scholarship Fund. We are working on non-profit status, so these donations can be tax deductible.  Yay!

Feel free to invite your friends and family to receive Daily YOU Time emails, too. Click here to sign them up.  All you need is an email address and first name.