Acceptance is like miracle salve for love wounds.  No kidding. Acceptance is the key to nearly all relationship conflicts–parent/child, spouse/spouse, boss/employee, extended family and friends.
My husband has a tiny bit of anxiety, which he quells by a tiny bit of what could be called NAGGING. I don't see nagging.  I see him as loving and engaged in taking care of many things for our family.  I feel loved when he is attending, ever so minutely, to things I might forget to think about.
My son has very serious ADHD, amongst other things.  No matter what I ask him to do, he complies with a buckshot approach, rarely doing all of anything requested.  This could be seen as defiance, laziness, lack of care, and after 15 years it is certainly annoying.  I do get annoyed, but I see the desire he has to please me and accept that as a job well done.  
Personally, I have lost a good deal of my memory capacity since cancer treatment and getting older.  I make a lot of minor mistakes now. When this first started, I felt awful and experienced a drop in my self-confidence.  My husband, children, and colleagues accepted my mistakes and stepped right in to help me.  Their love and acceptance are helping me accept myself and adjust to this life change.  
We can struggle every day against things we cannot change, or we can embrace life with acceptance and love.  The choice is ours to make.
What do YOU need to accept in your child, your partner, others in your life to change conflict into love?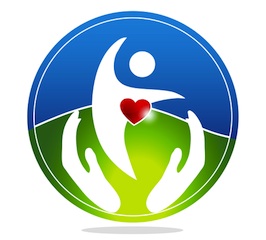 Love Matters,
The Attach Place is embarking on our second round of scholarships for families with adopted children who need services but have no funding to get them. We used up the last of our scholarship money last summer and are ready to start fundraising again. This time we have a pie-in-the-sky, big, hairy, audacious goal of $25,000. If you have a dollar you can afford to contribute, that is how we will pave the way–one dollar at a time. Go to: 
Love Matters Scholarship Fund
.
Check out our three blogs:
Feel free to invite your friends and family to receive Daily YOU Time emails, too. Click here to sign them up.  All you need is an email address and first name.